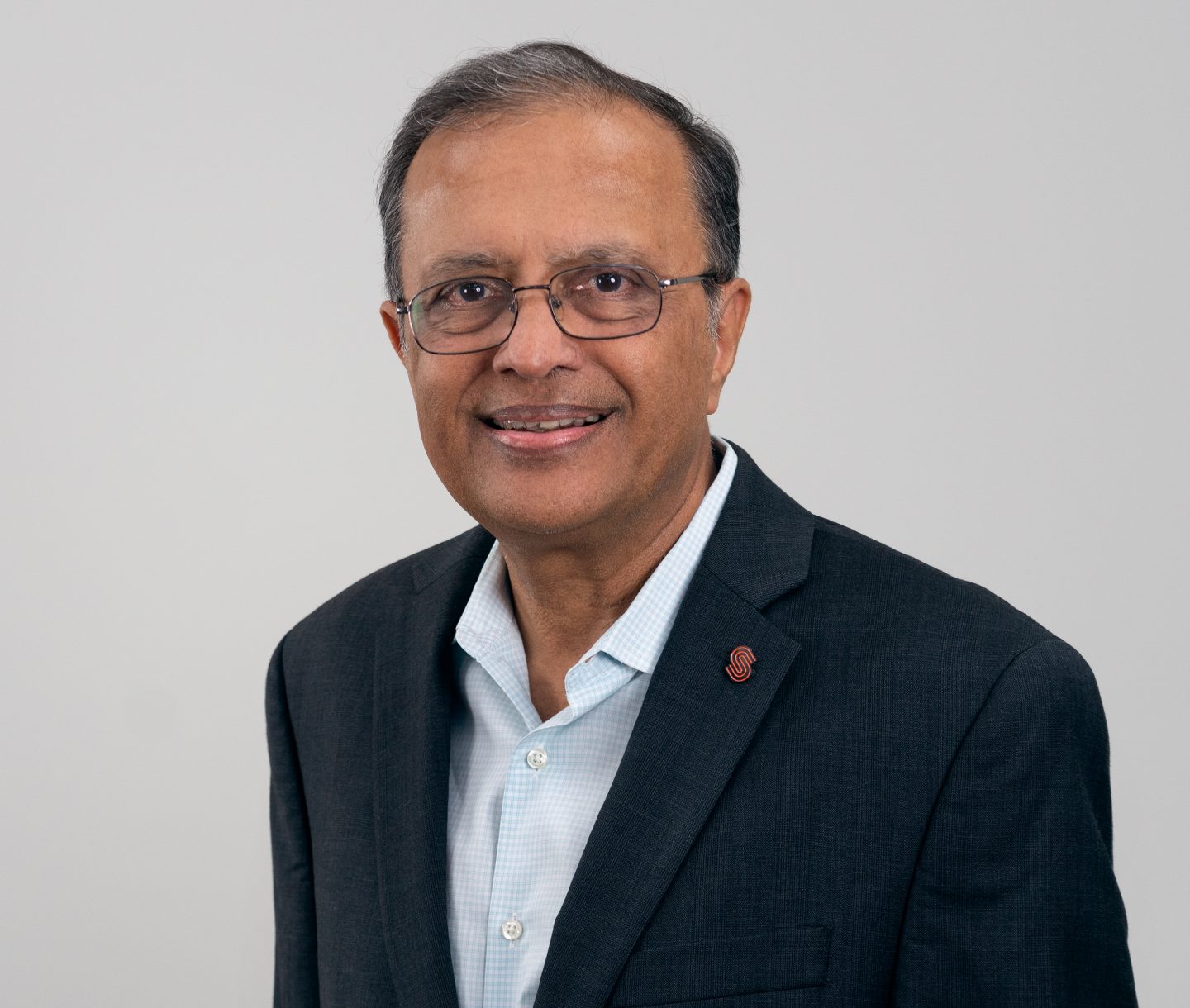 A Message from the CEO, Vimal Kothari
Systel's rebrand in 2022, including our new website, reflects our passionate focus and relentless commitment to enable our customers' mission success.
The essence of our company is defined in our core values and I believe our brand tells the story of how a dedicated and determined company can consistently achieve breakthrough results by focusing on the essentials – Fanatical Customer Service, Absolute Ownership, Passion for Improvement, and Uncompromising Integrity.
At our core, we are a company of problem-solvers. We are continuously innovating and seeking the best possible solution to meet our customers' mission needs. We strive to be your partner, whatever the mission and wherever it goes.
Learn More About Our New Brand
Explore Our Products and Solutions
Embedded Computers
Rackmount Servers
Custom Solutions
Embedded Computers
Small-form-factor (SFF) mission computers providing significant performance and capabilities in a SWaP-optimized form factor. Standards-based military and industrial-grade rugged computing.
Rackmount Servers
Fully configurable 1U-4U form factors with numerous options. COTS and M-COTS solutions with thousands of systems deployed worldwide.
Custom Solutions
Don't see what you need? Contact us to discuss your custom project requirements. Low to no NRE, complete lifecycle support and program management.
Proudly Made in the USA
All of our products are manufactured in our headquarters in Sugar Land, TX, and are TAA compliant. We are proud to support our customers' missions with American-made solutions.
The Systel Advantage
Here's what you can expect when you partner with us.
Proven Record of Success
30+ years of experience providing complex and advanced computer technologies to defense and commercial sectors worldwide. Thousands of systems deployed on enduring and emerging vehicles and platforms.
Deep Engineering and Technical Expertise
Our engineering and technical teams bring decades of experience to bear on every design along with continual focus on next-gen technologies and roadmaps so we stay ahead of the curve in a rapidly changing environment.
Complete Program Management
We routinely support multi-year and multi-decade programs, actively managing configurations and obsolescence to ensure zero downtime and forward-looking upgrade paths. We provide end-to-end supply chain of custody with proactive and vetted supply chain management.
In-House Environmental Testing
We offer comprehensive built-to certifications and MIL-STD testing including in-house temperature and shock and vibration capabilities.
Agile Small Business
We are a small business. We're designed flat in organization and fast in performance, which means rapid responses and no red tape. We understand agility isn't an attribute, it's a capability.
World-Class Quality Systems
We are AS9100D and ISO 9001 certified with a company-wide laser focus on quality and passion for improvement.
Robust Product Portfolio
Deep catalog of COTS mission-ready computing systems. Rich mix of actively managed standard products and base platforms and MCOTS and custom ground-up solutions.
Passionate Customer Support
Our mission is your mission and our support is unwavering. We are passionate about supporting our products for the lifetime of your programs. We're always just a phone call or email away. Let us know how we can help!
We tested Raven-Strike II units at Yuma Proving Ground and they operated in torrential rains and 118 deg F solar radiation with no failures. We love the performance!
Program Manager
US DoD Prime Contractor - US Army Counter UAS (C-UAS) Program
The computer is the most difficult part of the whole vehicle and the Systel Kite-Strike machine has come through again and again.
Engineering Program Manager
Major Global Defense Contractor - Unmanned Ground Vehicles Program
We found Systel's emphasis on military style ruggedness with proven capabilities along with previous certifications and robust life-cycle management to be very compelling. We were also very impressed by Systel's ability to act quickly to our RFP request with a comprehensive proposal.
Procurement Manager
Fortune 500 Advanced Technology and Research Defense Contractor - U.S. Marine Corps Program
Thanks for the great cooperation, it was a tight schedule but Systel really pulled through for us. We are looking forward to testing and deploying your computer on our UAV projects.
Project Lead
EU Defense Contractor - Autonomous Vehicle Program
We design and deliver equipment solutions for the global Oil & Gas industry. with deployed solutions in extreme environments around the globe. We chose Systel as our preferred partner for servers because of their high quality, environmental specifications, rigorous testing, well thought-out design and excellent customer support. In our experience Systel systems have excellent performance and stability. Systel has contributed to our success in all the customer projects where we have deployed their servers. We are very satisfied with the value that is delivered by Systel and look forward to partnering with Systel on future projects.
Principal Architect
Oil and Gas Equipment Manufacturer
We needed a vendor that could meet our rugged specs especially in terms of shock and vibration and we found that vendor in Systel. They have the shock and high velocity equipment that we need. To ensure the quality of Systel's products before purchasing, we environmental tested (MIL-STD-810) Systel's 4U rack mount computers in their transit case and the computers passed with flying colors. Today, we buy a variety of products from Systel including 4U rack mount computers (IPC44410) and 19" displays (FPD7192). Systel was our first choice in 2005, and we have been buying from them ever since.
Senior Test Engineer
Fortune 100 Defense Contractor
The Latest News and Insights from Systel
Let's Talk!
Get in touch with our team today to discuss your mission requirements.