Our Logo
The Systel logo serves as the cornerstone of our identity. The "S" icon is made up of two elements coming together, symbolizing Systel's dedication to customer partnership and collaboration. It visually conveys our unique value proposition – our "fingerprint" – for the markets we serve and the missions we power.
Our Promise
Our core value proposition is delivering rugged compute superiority where mission meets critical.
We fulfill that promise with a solution-first approach to engineering, a delivery system built to work at mission speed, and partnership in the extreme.
It's people that make our company successful and we are fortunate to have an incredible team of passionate and dedicated employees with a singular focus – enabling our customers' mission success.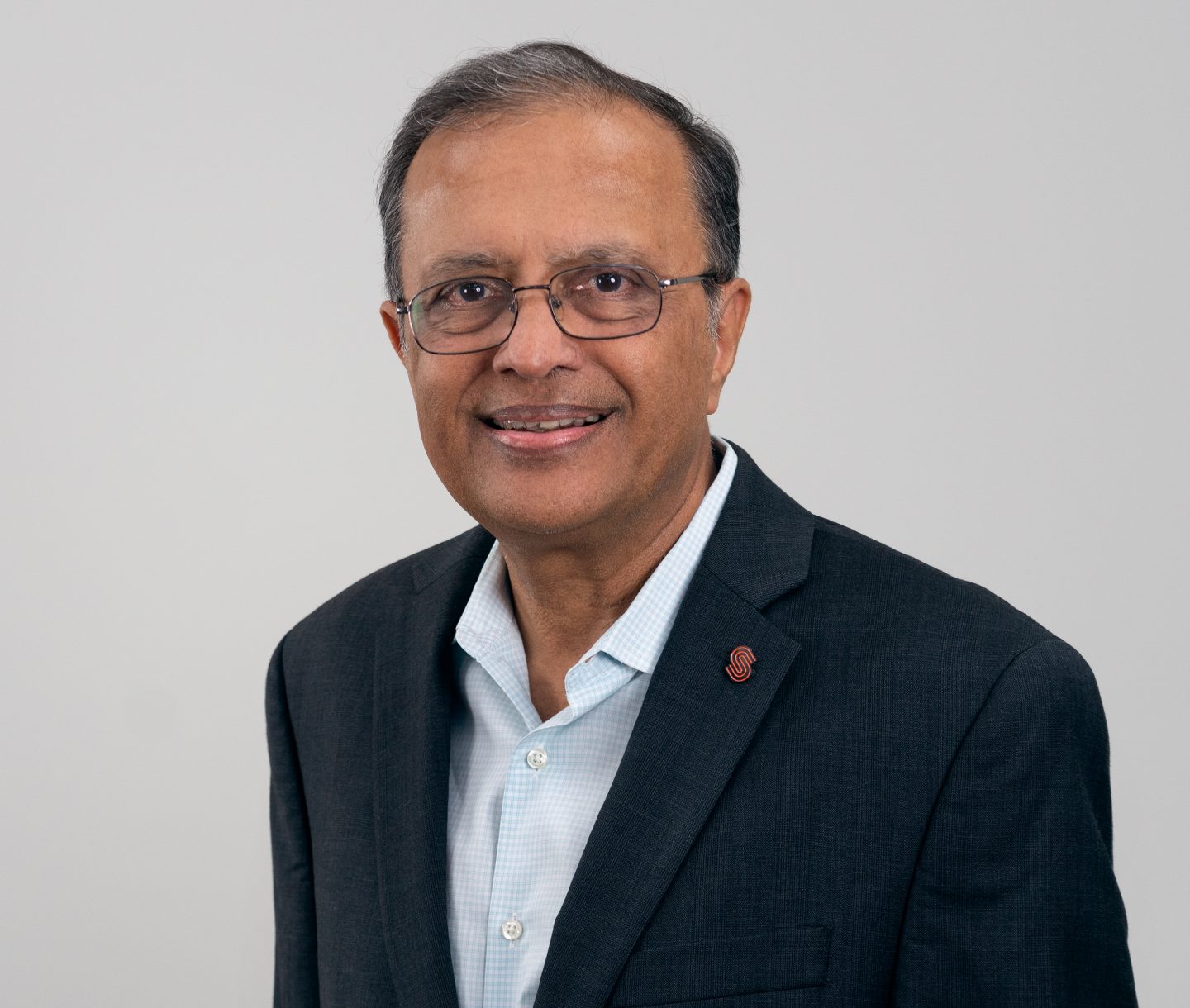 A Message from the CEO, Vimal Kothari
Systel's rebrand in 2022 reflects our passionate focus and relentless commitment to enable our customers' mission success.
The essence of our company is defined in our core values and I believe our brand tells the story of how a dedicated and determined company can consistently achieve breakthrough results by focusing on the essentials – Fanatical Customer Service, Absolute Ownership, Passion for Improvement, and Uncompromising Integrity.
At our core, we are a company of problem-solvers. We are continuously innovating and seeking the best possible solution to meet our customers' mission needs. We strive to be your partner, whatever the mission and wherever it goes.
Rugged Compute for Uncompromising Missions
Solution-First Thinking
We work with a problem-centric mindset to provide the best solution for mission need.

Built on open architectures, our products are engineered for maximum capability and resiliency.

We design and manufacture our products to meet the harshest environmental standards for mission success in austere environments.

We offer comprehensive built-to certifications and product testing for MIL-STDs, RTCA DO-160, and other regulatory and compliance standard bodies.
Compute at the Speed of Need
Delivered at Mission Speed
We understand agility isn't an attribute, it's a capability.

We build agility into our processes because we understand mission need isn't always something that can be scheduled.

Rapid responses, no red tape. We make things happen.
You Ask. We Deliver.
Partnership in the Extreme
We work closely with our customers from design to delivery.

We provide complete configuration and obsolescence management and technical support.

We go to extremes to ensure our customers succeed.