Systel will be closed on Monday May 29 in observance of Memorial Day. We will resume normal business hours on Tuesday May 30.
Media Coverage
August 29, 2022
Rugged Computer Manufacturer Systel Announces Brand Refresh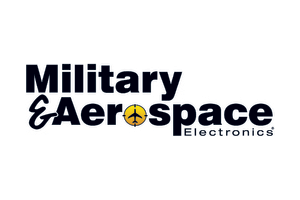 Article posted on militaryaerospace.com on August 29, 2022
Systel is proud to announce its new brand, "Any Mission. Anywhere." With a complete brand refresh, including new logo, brand identity, and messaging, Systel has modernized the presentation of its core value proposition, delivering rugged compute superiority for where mission meets critical.
Systel, a Texas-based rugged computer manufacturer with over 30 years of experience, aims to better reflect its relentless commitment to enable its customers' mission success through its rebrand, with a solution-first approach to engineering, a delivery system built to work at mission speed, and partnership in the extreme.
Systel provides COTS and custom MOSA-aligned rackmount server and small-form-factor (SFF) embedded computers to defense and commercial enterprises globally, and supports all service branches of the United States Armed Forces along with allied nations with best-in-class computing solutions.
For more information, please visit Systel's new website systelusa.com.